5 reasons your startup needs an insurance broker
3 July 2017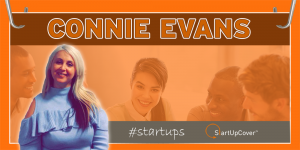 Startups continue to come to the fore this year, bringing revolutionary ideas and solutions that have never been tried or seen before. It's an exciting time, especially for those people founding and managing startups, as the possibilities seem endless!
But the unique nature of startups offers some challenges – and one of those is knowing your insurance requirements. It can be tough to work through the range of policies and providers and this is where the right insurance broker can offer real value. Your startup needs a broker who can understand the unique challenges, changing landscapes and what startups are trying to achieve.
So here are five reasons why your startup needs an insurance broker:
1) To help you understand what your startup needs to ensure you are adequately protected.
2) To find cover that is tailored specifically to the model and objectives of your startup
3) To guide you through the process. It can be extremely hard to know where to start with your insurance requirements.
4) To ensure you are paying a competitive premium – not more than you should be.
5) To get your insurance set up and in place and then continue to ensure you are adequately educated on what you are covered for, and what to do if you need to claim.
Are you beginning your startup venture? Visit here for an instant free online quote