Five key financial considerations for your startup
14 June 2017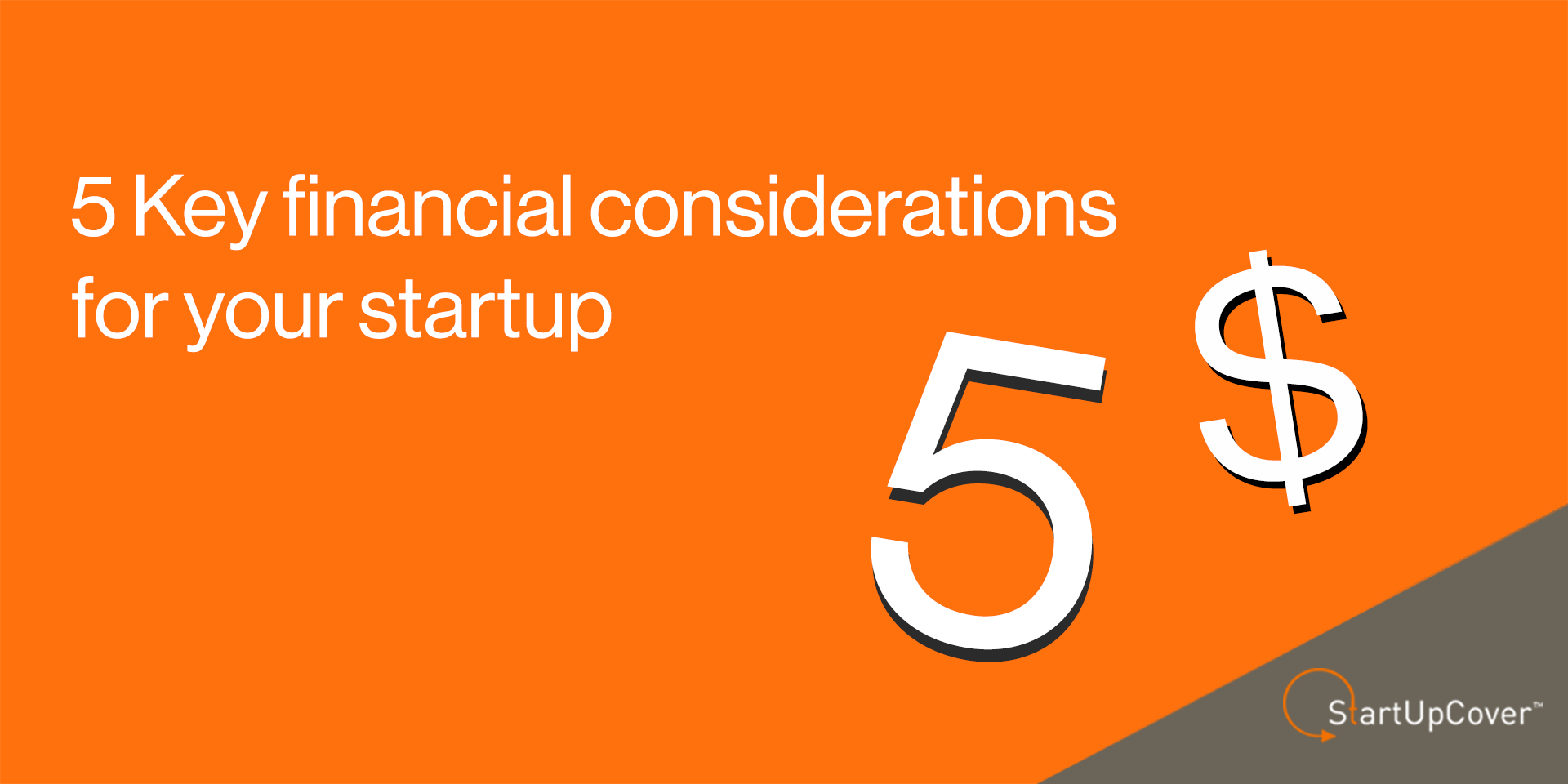 When you are beginning your startup venture, knowing where and when to start with your finances can daunting in itself.  Where will I get funding? How will I control my finances effectively? What should or shouldn't I be spending money on?
Below are five of the most important considerations you should have front of mind for your startup from the get-go:
1) Financial goals
Be realistic and align your financial goals with your business plan
2) Working capital
Have a good understanding of how much money you need to survive the startup phase.  Do your research and hope for the best, but plan for the worst too.
3) Funding
There are a number of funding avenues you can look at to bankroll your startup, including crowd funding, banks, non-traditional lenders, or equity partners and the best choice will depend on your business model. Work out which method/s you intend to go with and plan, plan and then plan some more to ensure you get it right!
4) Business Interruption cover
If the worst happens and that "certain income" you planned for happens to fall through, for whatever reason, have insurance in place. Business Interruption Insurance provides cover for loss of income and additional costs incurred to continue operating following an insured event. This cover is designed to put your startup back into the same financial position it was in prior to the time of loss.
5) Ensure you get paid
Selling the product/service can sometimes just be the start! Put systems and operational procedures in place to make sure you get paid. Ensure you have a robust debtor collection process in place and utilise technology whenever possible to save on costs.  This includes the "nitty gritty" admin tasks such as automated invoicing and automated communications.  Not only can this save time and effort, but also money in the long run!
Are you beginning your startup venture? Visit here for an instant free online quote