Buying insurance directly online vs using a broker – do you get what you pay for?
25 February 2021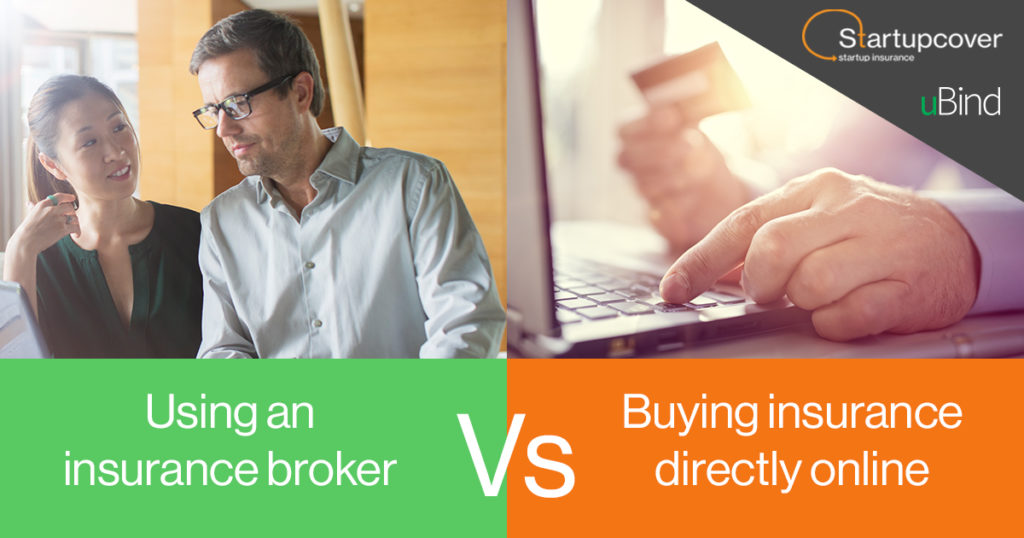 When you are looking to choose insurance, it can be very confusing. What type of product you should get? Who is the best insurer that will protect your needs? How can you compare policies? Here are the three main things you should look at, between purchasing insurance online yourself or going through a broker.
1. Price
Online insurance might cost you less, but what are you getting for your money? Dig a little deeper and you will inevitably find that the coverage offered is inferior to that you can achieve by using an insurance broker.

The insurance that a broker can secure for you will be tailored to your business. Online insurance will not include additional benefits offered by brokers, such as working with you to identify your risk management or mitigation strategies and help in the unfortunate event of a claim.  You may also be missing out on important cover that your startup needs. Your broker is there to give you the best possible advice to help your business, not just an insurance product.
2. Level of cover
When we talk about cover, about it includes an understanding of the terms and conditions of any policies you purchase, along with additional benefits (such as claims support) and, of course, how much the policy will pay if something happens.
With online insurance, the product you purchase tends to be limited, and can have exclusions that could be detrimental to you and your business. Working with an insurance broker gives you more flexibility to tailor the level of cover that better suits your needs. Your broker will also be able to make recommendations so that you don't end up with a higher or lower level of cover than you need.
3. Support
When your business suffers a setback, it can be a relief to know that your insurance  is there to help. But how long will your insurance take to pay out so that you can recoup your losses?
With online insurance, you don't deal with a single person, instead you negotiate your claim through a call centre and then follow their waiting periods to receive your money. If you're working with an insurance broker, you simply call them, and they will negotiate on your behalf straight away. It can mean one less thing for you to worry about as your broker will go into bat for your business. The lack of support is another hidden cost that could ultimately make online insurance more expensive for you.
Any short-term savings you make by using online insurance instead of a broker can be very quickly lost. By partnering with an insurance broker, you get tailored cover that includes support when you need it.