Managing your risks
27 July 2017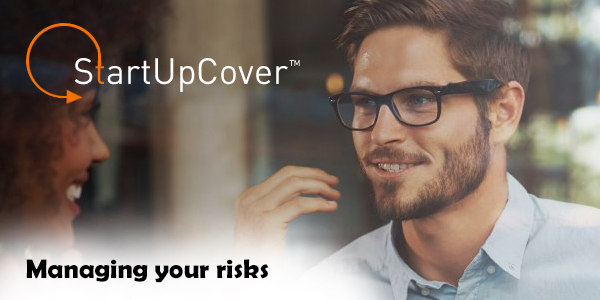 What is a risk?
In the context of startups, a risk is an event that has the chance of causing damage, injury, liability, loss, or any other negative occurrence to your startup. Identifying the unique risks of your startup and ensuring they are covered adequately with a thorough risk management model is paramount to your startup from the get-go.
What is risk management?
Risk management is having the correct protections, policies and procedures in place to minimize the chances of a risk affecting your startup. The role of risk management is being expanded to ensure that startups deliver on their target goals. Risk management modeling is integral to the operations of startups, defining important functions including pricing, asset/liability matching, and internal capital and reserving. There is a shift away from a one-size-fits-all formula or factor-based reserve and capital approaches to model-based approaches that better reflect company-specific products and risks.
A necessary safeguard
Without a strong risk management model, startups may also become susceptible to misuse or errors that can have significant adverse consequences, including:
Financial – The loss of business, investors, partners, and more. Inaccurate risk management model outputs can also result in volatile, inefficient or inadequate capital.
Business strategy – You can steer off track and lose sight of the original goals that your startup set up. Models are integral to accurate pricing, decisions about the amount of business is affordable, market entry and exits, capital decision making, asset/liability management, and planning. An unreliable model can produce wrong results, which can compromise strategic decision making and lead to financial losses or missed opportunities.
What to look for?
We've determined that precise, reliable risk management modeling is critical, but how do you verify that your startups models fall into those parameters?
The development of a risk management model framework goes a long way to answering this question and establishes protections that will shield forward-thinking startups from the risks that can derail them.
A thorough risk management model framework includes three important elements:
Model governance
Model development
Model validation
Model governance
Model governance starts with founders, who typically define key model risk management activities. These include model development and validation, which are discussed in the next section.
Other key elements of a governance framework include the allocation of adequate risk management model resources and the clear definition of risk management model roles and responsibilities. For example, once key activities are defined, policies, processes and procedures to implement these activities are typically delegated by the founders or most senior members of the startup.
Once the model has been defined, there needs to be a thorough assessment of the startups modeling programs, whereby models are grouped and categorized into low, medium and high risk depending on the impact each has or can have on the startup. The degree of governance often depends on the complexity and risk of a startups models.
Model development
Model developers are on the front line of risk management. Leading startups have recognized this and have created model development policies including:
Model inputs. Model developers need to assess the reasonableness of the model's input data and assumptions. They should evaluate the appropriateness of the source of the input data and any transformations of the data. Model developers should assess the reasonableness of each assumption using startup and industry experience studies, to the extent possible.
Documentation. Model developers should document the purpose and intended use of the model. The documentation should also cover the entire modeling process, from input to reporting. However, documentation is ultimately specific to the model and its purpose.
Testing. A key responsibility of model developers is the review of a model's calculations, which can be accomplished using a variety of methods. One approach is to sensitivity-test the model to changes in input data, product features and assumptions. This ensures that the model's integrity remains intact and offers clarity about the effects of a change in an assumption or product feature.
The governance framework should also ensure that future changes to data input, assumptions or methodology follow the same model development controls.
Model Validation
A necessary and valuable component of risk management model development is to ensure they are succeeding in meeting the goals established when they were initially created. Model validation serves as an evaluation of model implementation.
Validators need to establish a validation plan. All model components including inputs, engine, analytics, output and reporting need to be validated. The degree of validation can vary depending on the risk or complexity of the model being validated.
Once the testing is complete, a model validation report should be created which should contain test results, conclusions and recommendations. In addition, the report should explain the rationale and justification for the findings and demonstrate independence throughout the end-to-end validation process.
In summary…
Complex risk management models are a critical component of startups decision making and reporting. A robust risk management model process instills confidence both internal and external confidence in a startup which is vital for reputation and growth.
Are you starting up your venture and would like an insurance quote to manage your risks? Visit here for a free and instantaneous quote.