I'm establishing a startup. What insurance do I need?
11 May 2017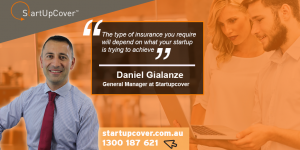 The type of insurance you require will depend on what your startup is trying to achieve, as well as a range of other considerations. A key question you need to ask yourself is the value you place on transferring some risk to an insurer.
Let's give an example. Say you're a financial consultant; you may require Professional Indemnity insurance to protect you against any claims for financial loss suffered by a  client who acted on your advice.  You may also need  Property and Public Liability cover for the premises  you lease.
Or maybe you're an importer and distributor. You might need Marine Transit insurance to cover goods in transit, as well as property insurance while the goods are stored in a warehouse.
There's an exhaustive list of insurance you should look at – travel, motor vehicle, trade credit, product recall, just to name a few.
But whatever industry your startup is in, it's important that you get an early understanding of what insurance your startup needs. It's a key aspect of both risk and cost management as you develop and implement your business plan.
Are you beginning your startup venture? Visit here for an instant online quote